For The Bod: Body Butters, Creams + Hydrating Scrubs, Too!
Since the weather has changed, I have received quite a few messages asking me to write about body moisturizers, balms and creams. I think we tend to focus so much on the face, but when the weather starts getting colder, we definitely need to add more moisture to the skin on our bodies! Here's what I've tried and loved…
BODY CREAMS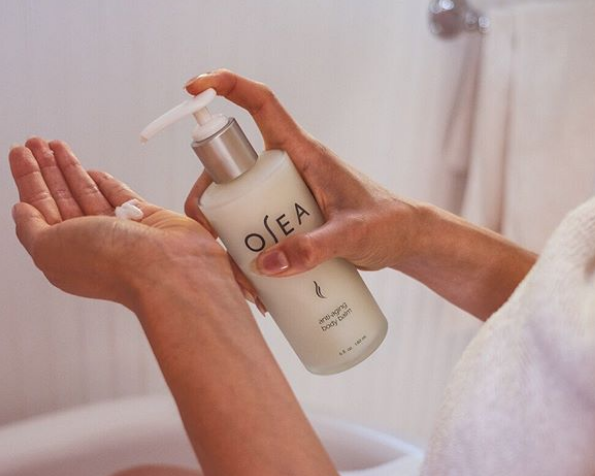 Osea Anti-Aging Body Balm I think I'm on my fourth bottle of this stuff. The feel of this body cream is really unique as it's velvety and silky…a matte feel, which is pretty uncommon for a body cream. It also absorbs really quickly. This body cream contains Acai, Babassu, Passion Fruit and raw virgin Coconut oils to give deep hydration. Osea uses mineral-rich Patagonian Seaweed to seal in moisture and promote the appearance of skin elasticity. Get it here.
100% Pure Nourishing Body Cream I've been a fan of this cream for ages and it truly doesn't matter what scent you get, as they are all great (I love the Blood Orange, myself). These creams are the perfect formulation (and price) for a body cream – rich, moisturizing, but not too light or heavy. I've gone through so many of these and really recommend them. Scents? Coconut, Vanilla Bean, Pink Grapefruit and Blood Orange! Oh, and they also have hand creams, too. Get them here.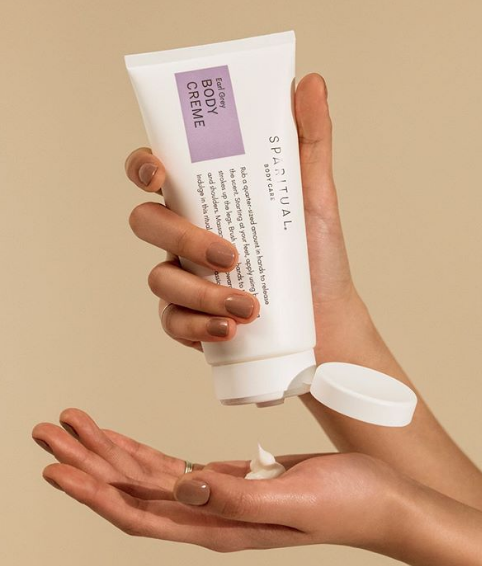 SpaRitual Body Cream Another wonderful body cream here. I just used up the Earl Grey Body Creme which is formulated with Aloe, Jojoba Oil, Shea Butter and Tamarind Seed. I love the scent of Earl Grey, so go for it. Just another fantastic, basic body cream that smells wonderful and absorbs into the skin quickly. Get it here.
Osea Ocean Lotion Fragrance-free! If you like a lightweight body lotion, go with this little guy. Osea's products are always fantastic, but I'm a big fan of their body lotions and oils. This fragrance-free lotion is instantly absorbed. It has Rosehip, Kukui & Avocado oils along with pure Shea Butter. "Organic Seaweed provides vitamins, minerals, amino acids and trace elements." Get it here.
BODY BUTTERS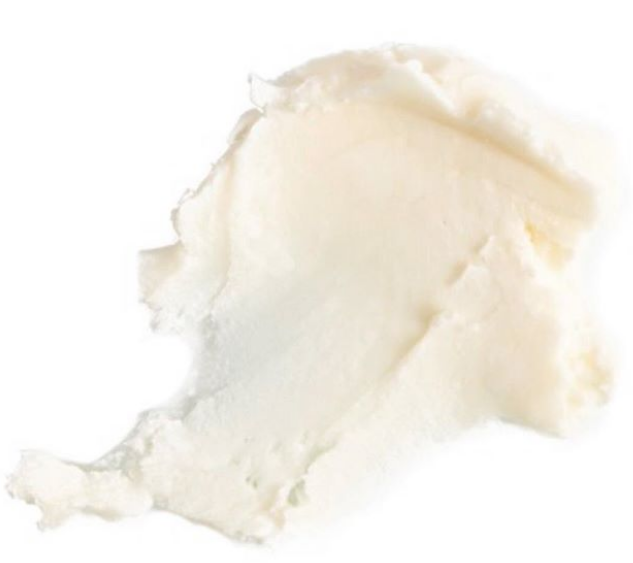 Lilfox Orange Blossom Ylang Bang This uplifting vegan body butter smells so good, I wish they'd make it into a fragrance (must love neroli/orange). Unlike many other butters that can be a little tough to apply to the skin, this one is light, and applies like a soft, rich cream. Super-nourishing and made from green tea leaf, ylang ylang and energizing orange, this butter is in a delish base of mango butter. Get it here.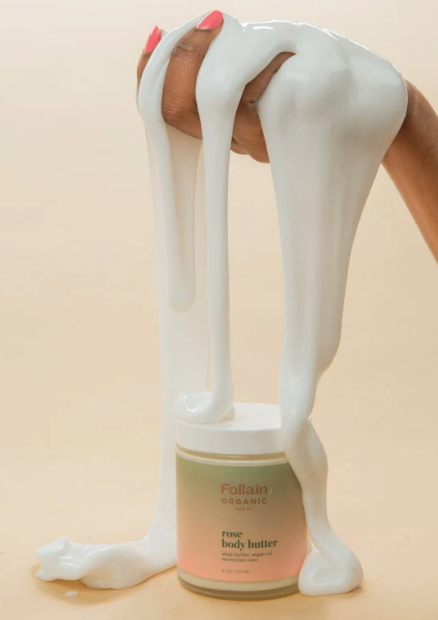 Rose Body Butter Where are my rose fans? This is a body butter from Follain's exclusive collection. Made with Moroccan rose essential oil to increase cell turnover, Shea butter to seriously hydrate and Argan oil to deliver essential fatty acids for the health of your skin. I like to bring this baby with me to my mani/pedis. Comes in two sizes! 10% off with code: GPJ10. Get it here.
Citrus Lemongrass Organic Body Butter Love Lemongrass? You will die for this baby. A blend of Moroccan Argan, Jojoba, and Almond Oils, this 100% Organic body butter really keeps the skin hydrated. I recommend giving it a few minutes to absorb. The Ghanaian Shea Butter also heals irritated skin. Get it here.
HYDRATING SCRUBS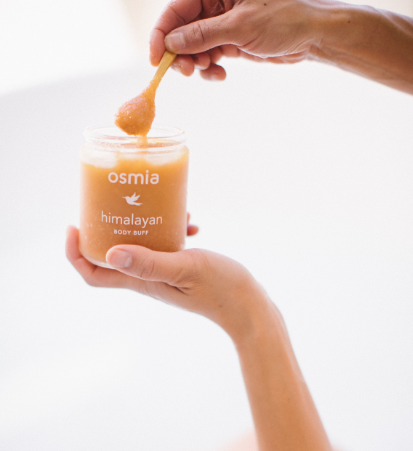 Himalayan Body Buff There's a few scrubs in the green beauty world that are utterly fantastic and Osmia Organics' is on top. The invigorating scent is addictive…a blend of Bulgarian lavender and Canadian fir. Not only is this buff a real treat as you're scrubbing up, but the feel of your skin when you get out of the shower is A+++. When I tell you that you'll won't need a body cream or oil to hydrate your skin after this, I'm being honest. Oh, and this is interesting…the Himalayan pink salt comes from the Punjab region of Pakistan, and is "hand-mined, hand-crushed, hand-washed, and dried in the sun." How pure does that sound? Get it here.
Rachel's Plan Bee Body Polish A cult favorite in green beauty, Rachel handcrafts her products in Texas. Seasonally, she'll add some limited edition scents, but whatever you do, get the Body Polish. It works. Right now she has Sweet Pumpkin, Lavender Spirit, Original (mix of citrus and subtle vanilla) and Margarita. Her body polish is made with a mix of sugar, clay and shea butter, so you're not only super soft, but you're moisturizing your skin at the same time! Highly recommended. Get it here.