A Few of My Favorite True Botanicals' Products, Plus A Free Gift For a Limited Time!
**For a limited time, get a free 25ml Resurfacing Moisture Mask from True Botanicals with your $40+ order.**
I've been a fan of True Botanicals since forever. One of thee most popular brands in green beauty, True Botanicals creates products that are super effective, have lovely, pure scents and feel wonderful on the skin. Here's a few of my recs. New customer? Take $20 off of your $40 order with code: KATIETRUE20.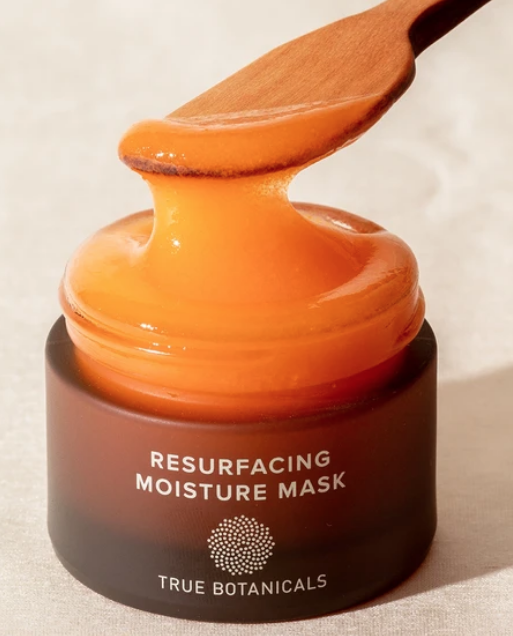 Resurfacing Moisture Mask My latest obsession is using products that exfoliate my skin without the use of rough grains. This mask uses the power of lactic acid to exfoliate the skin and leave it smooth and hydrated, too. A super potent mask, I recommend following instructions and leaving it for the time suggested. If you're sensitive, go for about 2 minutes. This mask has been called "a facial in a jar" with good reason as it leaves skin feeling completely renewed, softer, brighter and healthier. It brightens by ridding your skin of piled up old skin cells that make skin look ashy and dull. It also delivers lots of moisture to hydrate, so you're left with fresh, dewy skin. Get a free sample with your $40+ order for a limited time here.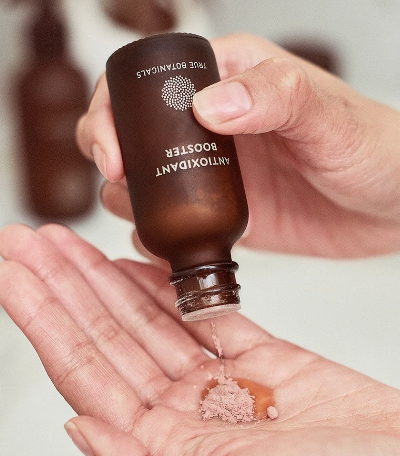 Antioxidant Booster I don't want to run out of this super potent powder booster. TB uses truly powerful antioxidants to firm and brighten the skin. Just add a few shakes of this green beauty favorite to your serum in the palm of your hand, mix it up and apply to your skin at night. In the morning you'll wake up with thee brightest, clearest skin…ever! I recommend this product all of the time and I love the potency of the powder (it's activated when mixed with your serum). What makes it really cool? It can be used on sensitive skins, too (a rarity, right?) Get it here.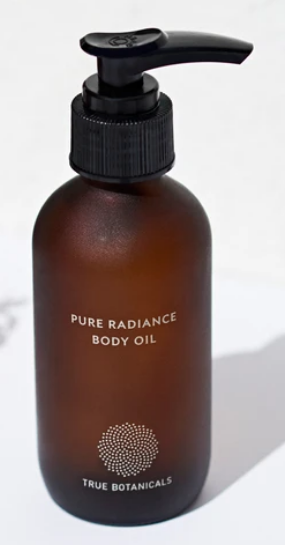 Resurfacing Body Mask and Pure Radiance Body Oil I would say this is, by far, one of thee coolest duos out there. Chicken skin, flaky, dry skin or just dull skin are no match to this highly-effective, potent set. I love to apply the Body Mask while I'm doing house chores and then rinse it off about 15 minutes later. Use it with the Pure Radiance Body Oil, which is one of the best body oils I've ever tried. It's luxe, rich, smells fresh and clean and, along with the body mask, will give you the softest skin of your life. Like velvet! Get them here.